Paint and take ceramics
Canvas painting and classes
Beading
Walk-ins welcome
Parties and Events
Complete Projects begin at $6.95
1. Get your supplies
Decide what you would like to make(a bracelet, necklace…) and pay for it. A friendly Painted Penguin employee will give you the supplies you need to finish your jewelry.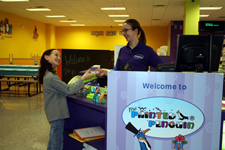 2. Choose Your Beads & Place Them in the Bead Box
Select from our many colorful, detailed, hand-made clay beads to make your individual creation.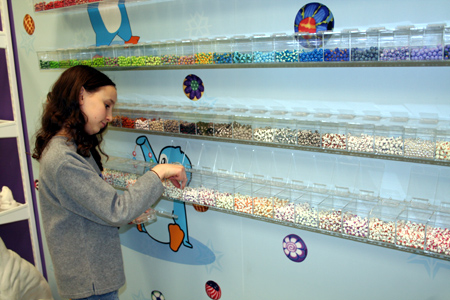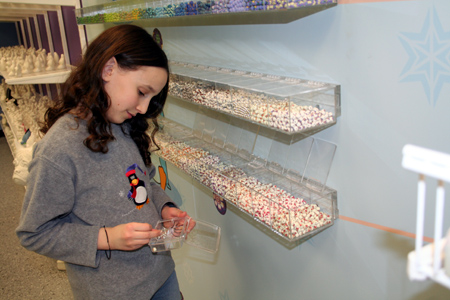 3. String your Beads
When you are done let a Painted Penguin Staff Member know and they will fit the jewelry for you and finish it off.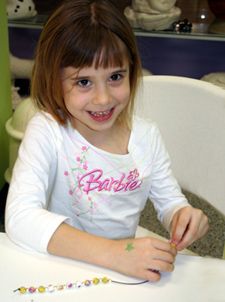 4. Wear Your Creation
A Painted Penguin Staff Member will put the supplies away and wrap up your one-of-a-kind creation to take home or give as a gift. Unless, of course, you would like to wear it home.