Paint and take ceramics
Canvas painting and classes
Beading
Walk-ins welcome
Parties and Events
Complete Projects begin at $6.95
How it works – Archeologic Digs
1. Choose a Piece to Excavate
The many choices include Raptors, Triceratops, T-Rex's and Eggs and come in several levels of difficulty.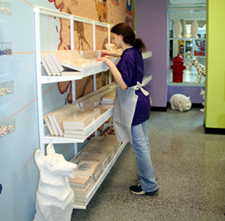 2. Get Your Tools to Begin Excavating
After paying for your dig, you will receive tools and instructions on how to uncover your dinosaur bones and/or treasure.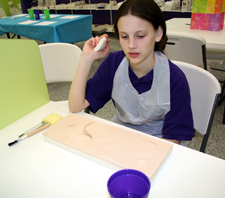 3. Start Digging!
Be Careful! – Just like a real paleontologist you can chip or damage the bones hidden underneath.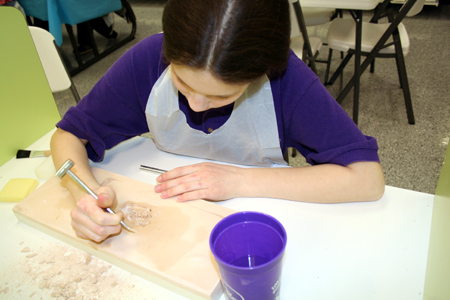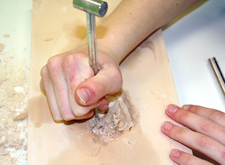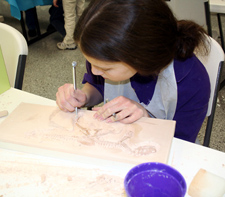 4. Clean Off Your "Find" and Dry Brush to Bring out the Details
A Painted Penguin Staff Member will then help you apply a sealer. A few minutes later you can take home your "find" to display.